For A Lifetime of Smiles.
Pediatric Dentistry Lake Mary
---
Welcome to Ingalls Pediatric Dentistry
Lake Mary's Trusted Dentist for Kids
With over 30 years of creating and caring for healthy smiles, we take pride in the long-standing reputation of our happy patients. Our cheerful and professional staff are dedicated to making you and your little one feel comfortable. Simply contact us or call today to set up your appointment!
---
Learn About Our Services
Comprehensive dental treatment for infants, children, and adolescents
We understand you want your kids in the best hands. That's why our dentist office provides all necessary dental services to prevent or fix any oral health issues in the most caring way possible. We look forward to earning your trust, and your child's trust! Our services include:
If you have any questions at all regarding our services, please don't hesitate to call us at (407) 324-2090,
Email Us
, or visit our
FAQ Section
What They Say About Us...
"I am so thankful and grateful"
My son has been going here for years... Today we had an unexpected dental emergency just as the office was closing...They stayed open to accommodate us..I am so thankful and grateful for Dr. Christopher Ingalls and staff.
"Top rated dentist"
This is a top rated dentist. My daughter has been going to her for years and loves it there. They are very professional and I've always been very impressed with their work. They did an excellent job with my 2 year old as well. She was fearful but now loves going to the dentist!
"I highly recommend this place!!!"
This team is great!!! All of them are really professional. My daughter love it!!! I highly recommend this place!!!
"Everyone reflects the love on what they do"
As soon as you enter the door all you feel is attention and care they are passionate staff, everyone reflects the love on what they do from the office to the dentist. After my daughter 6 years old gets her 4 botton teeth removed I ask her; do you like the dentist? Do you want to come back? She said YESS!!!. And my 13 years old like it as well. Thanks to everyone for your excellence at work.
"Will definitely bring her back"
Brought my 5 y/o for dental exam, cleaning and x-rays; had a great experience. She enjoyed the games and office staff. Will definitely bring her back
"My kids actually LIKE going"
Office staff and dentists are awesome. My kids actually LIKE going to the dentist.

Why
Ingalls
Pediatric
Dentistry?
---
We know how overwhelming it can feel to find a good dentist in town. We also know it can be challenging to keep up with your child's oral health needs, or even figure out all that may be necessary. But we don't want you to be in the dark! Dr. Ingalls and our team focus highly on preventative care in order to help your child avoid unwanted oral health issues. We make it our mission to empower parents with the knowledge they need to ensure their child maintains a healthy smile.
We respect our patients wishes on all fronts, and want to ensure you are aware of all the options available to you through our office. Our desire is that our parents are well informed in order to be confident in their decisions. We don't want to see anyone taken advantage of by dishonest providers!
Our office has served Lake Mary since 1988 and we are so happy to know that there are thousands of patients who have had wonderful experiences with us! Dr. Ingalls operates his business with integrity and always has his patients' best interest as first and foremost importance. W e look forward to serving you!
Meet Dr. Ingalls
Christopher M. Ingalls, D.M.D
In 2006, Dr. Ingalls enrolled in dental school at the University of Florida College of Dentistry. While in dental school, he was awarded membership into the Honor Dental Society, Omicron Kappa Upsilon, the Charles W. Fain Pediatric Dentistry Award and also received the Ethics Award from the UF College of Dentistry during both of his junior and senior years. He graduated magna cum laude in 2010. After dental school, he went on to receive specialty training in current practices and techniques for pediatric dentistry and completed a Pediatric Dentistry Certificate Program with the University of Florida in Naples, Florida in 2012. He is a diplomate of the American Academy of Pediatric Dentistry.
---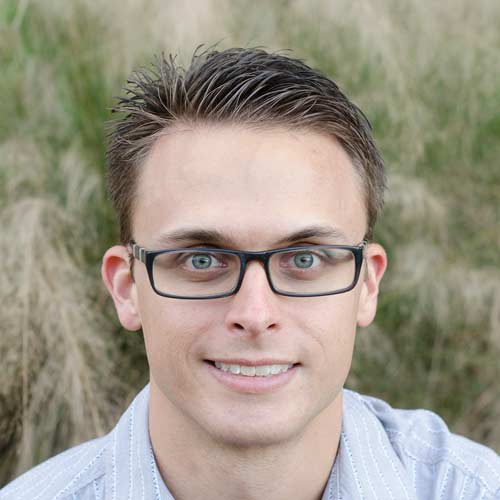 Christopher M. Ingalls, D.M.D
Specialist in Pediatric
Board Certified Diplomate-American Board of Pediatric Dentistry
Get In Touch
Call Our Office: (407) 324-2090
Send us a message using the form below and we will get back to you as soon as possible!
Have Questions?
We Have Answers
The pediatric dentist has an extra two years of specialized training and is dedicated to the oral health of children from infancy through the teenage years. The very young, pre-teens, and teenagers all need different approaches in dealing with their behavior, guiding their dental growth and development, and helping them avoid future dental problems. The pediatric dentist is best qualified to meet these needs.